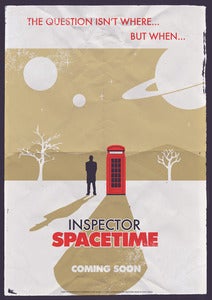 £

8.00
Poster Design based on the fictional TV show Inspector Spacetime from the very real and awesome TV show Community.
Poster is printed on 170gsm paper and rolled up and sent through the vortex in a thick poster tube! Blimey!
FREE SHIPPING also applies to this product within the UK! Postage will be applied for countries outside of the UK.
Please note, that shipping within the UK can be 3-4 working days, outside the UK it can take up to 2 weeks.
-Jonny